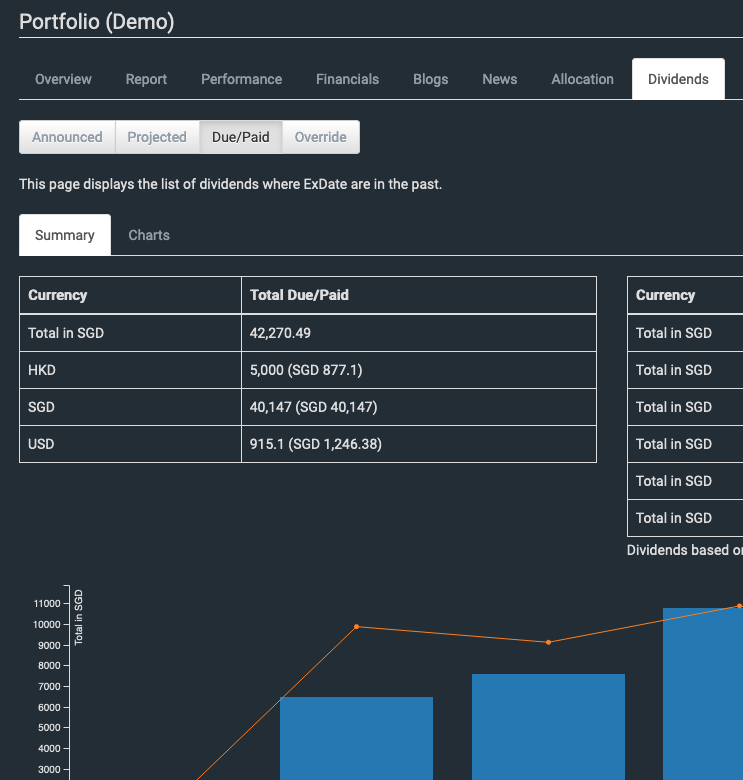 When I speak to people these days, I get a strong sense of uncertainty about the markets and in particular stocks. I don't blame them. If you watch or read any financial news, you are bombarded with news that would make you question your decision to own stocks.
Despite these, dividends are an ideal source of income for multiple reasons. Studies show that people with multiple sources of regular recurring income are happier than those who are limited to spending their investment principal for their livelihoods.
Do you know the only thing that gives me pleasure? It's to see my dividends coming in.

– John D. Rockefeller,
One of the richest men in modern history
Many companies pay their dividends on a regular basis, so developing a portfolio that is diversified with companies in various industries and with a history of paying increasing dividends has been a highly satisfying way for many to invest.
Returns from dividends have provided much comfort to people currently in retirement as well as those planning their retirement well into the future. A guided plan can be your key to consistent, reliable investment income. So, be like John D. Rockefeller; take pleasure and enjoy your dividends. Be happy and stop stressing about the daily volatility of the market.
It is equally important to track the dividends' income too. However, it can be a nightmare when you have a diversified portfolio with several trading accounts. The issue gets even more complicated when you hold stocks in overseas currencies.
StocksCafe takes care of all these for you. Let's hear directly from a StocksCafe user, Millennial SG Dad. He shared a detailed post of how StocksCafe has helped him in tracking his dividends.
Do you also use StocksCafe to track your dividends? Why or why not? Let us know by commenting!